2019-05-06 Free Wine Tasting Piaggia Winery
Special Guest VIP Tasting from Carmignano, Tuscany
Monday May 6, 2019 
6pm-8pm
Make your sure to call    410-853-7484  for reservations if you plan to stay for dinner
FREE Wine Tastings from Piaggia winery in Tuscany with Silvia Vannucci who is the daughter and co-owner of the winery founded by her father Mauro.
WINES WILL BE DISCOUNTED FOR OFF and ON PREMISE PURCHASE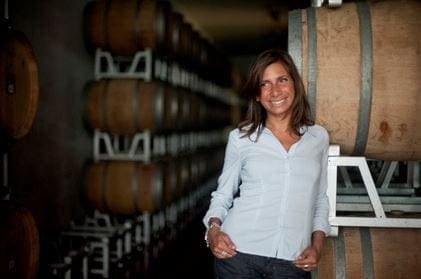 I am excited to welcome Silvia Vannucci to host one of our wine tastings.  I was introduced to Silvia and her wines from Carmignano a little over  year ago.  I loved the bold flavors of her wine and her enthusiasm.
The Piaggia winery is located in the heart of Carmignano and consists of approximately 15 hectares.  Silvia's father Mauro began producing wine on his property in 1990.  Now almost 30 years later , Piaggia is considered one of the "best wineries in the region of Carmignano"- Gambero Rosso
"If there is one estate that embodies the potential of Carmignano, Piaggia just might be it." – Antonio Galloni
We will be tasting 3 wines:
Pietranera
100% Sangiovese
Intense ruby red color.  Full bodied, dark fruit, thyme and cocoa.  Aged 3 months in French Oak and then 6 months in bottle before release
Il Sasso
70% Sangiovese, 20% Cabernet Sauvignon, 10% Merlot
The 2016 Carmignano Il Sasso is a veritable explosion of aromas, flavors and textures. A rush of dark red and purplish berry fruit makes a strong opening statement. The interplay of rich fruit, expressive aromatics and brightness makes for a wonderfully complete, vibrant Carmignano that will be impossible to resist upon release. The 2016 is a wine of pure and total pleasure.
— Antonio Galloni
Piaggia Carmignano Riserva
70% Sangiovese, 20% Cabernet Sauvignon, Cabernet Franc, 10% Merlot
A wine of explosive energy and power, the 2014 Carmignano Riserva Piaggia possesses an unreal level of concentration for the year. A rush of red cherry, pomeranate, orange peel and exotic spice makes a strong statement. Quite simply, the 2014 is a total knock-out. Don't miss it.
Antonio Galloni.
Make your sure to call for reservations if you plan to stay for dinner