2019-09-17 FREE Wine Tasting Tommasi Family Estates
FREE Wine Tasting
RIVE DELLA CHIESA WINERY IN VENETO
Tuesday, September 17, 2019 
6pm-8pm
Make your sure to call    410-853-7484  for reservations if you plan to stay for dinner
WINES WILL BE DISCOUNTED FOR OFF and ON PREMISE PURCHASE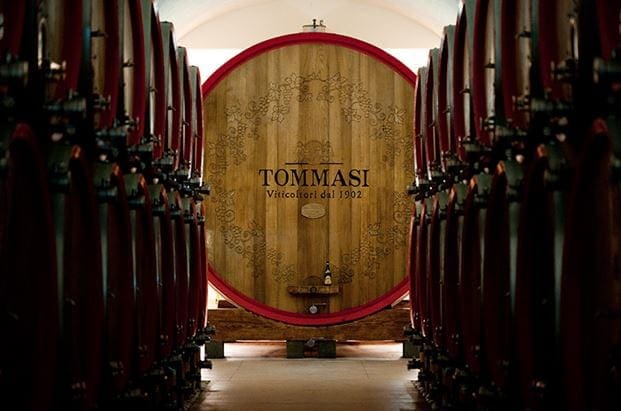 FREE Wine Tasting
TOMMASI FAMILY ESTATES IN VENETO
Tuesday, SEPTEMBER 17, 2019
6pm-8pm
Make your sure to call    410-853-7484  for reservations if you plan to stay for dinner
WINES WILL BE DISCOUNTED FOR OFF and ON PREMISE PURCHASE
Summer is coming to an end and the cool crisp days and nights of fall will be here soon.  Next week we begin our Tuesday wine tastings for the fall/winter season.   We will be showing wines from a fantastic producer  from the Veneto,
Tommasi Family Estates!. Tommasi is a family-run estate founded in 1902 by Giacomo Tommasi.  The family works only with grapes that are produced from their estates.  They currently own vineyards in 5 different Italian Regions.
We will be tasting 5 wines:
Le Rosse Pinot Grigio
100% Pinot Grigio grapes
Clean crisp flavor with hints of tropical fruit
Rafael Valpolicella Classico Superiore
50% Corvina, 15% Corvinone, 30% Rondinella 5% Oseleta grapes 
This wine is named after the family's estate located in the regions most famous hills, Monte Masua.  This wine is full of black fruit with hints of sage and mint.  A true example of what Superiore wines should taste like.   
Ripasso Valpolicella
70% Corvina, 25% Rondinella, 5% Corvinone
The wine is vinified in stainless steel for 9 days, then passed through warm Amarone grape skins for 12 days.  Aged 18 months in Slovanian Oak barrels. Deep ruby red in color with hints of black pepper and raisins.  Full- body intense taste.
Poggio al Tufo 
100%  Cabernet Sauvignon grapes
The Poggio al Tufo is Tommasi's property located in Tuscany's coastal Maremma region. Intense bouquet of dark fruit , spice and licorice.   
Amarone della Valpolicella Classico
50% Corvina, 30% Rondinella, 15% Corvinone, 5% Oseleta
Wine making consists of drying, fermentation, and aging.  Grapes are harvested and placed on large racks in a drying room known as a fruttaio, where they are dried by cool autumn and winter breezes until the following February.  The grapes lose about 50% of their weight.  After a fermentation period of 20 days the wine is aged for 3 years in large Slovenian oak casks and 1 year in bottle before release.  
Full bodied wine with aromas of black berry, spice, and coffee