2019-10-15 FREE Wine Tasting Kobrand Imports
FREE Wine Tasting
Mauro Maugliani from Kobrand Imports
Tuesday, October 15, 2019 
6pm-8pm
Make your sure to call    410-853-7484  for reservations if you plan to stay for dinner
WINES WILL BE DISCOUNTED FOR OFF and ON PREMISE PURCHASE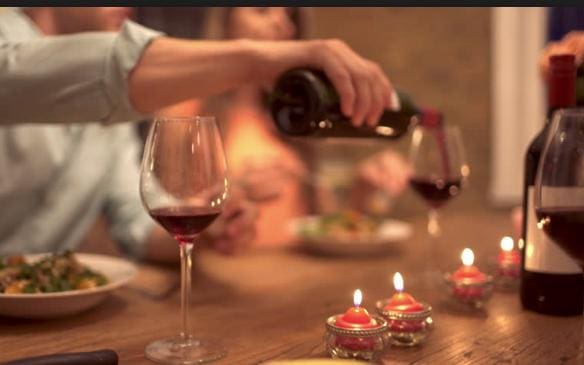 We are excited to welcome for the first time our great friend Mauro Maugliani from Kobrand Imports. Mauro is the national Italian Wine Specialist for Kobrand. He is responsible for some of the most iconic Italian wines that are imported into Maryland as well as the country. Sassicaia, Biserno, Sette Ponti, Masi Amarone, Nozzole chianti are a few examples.
We will be tasting 5 wines from 4 fantastic wineries:
From the famous Tenuta San Guido makers of Sassicaia :
Le Difese
70% Cabernet Sauvignon, 30% Sangiovese
Produced from the younger vines of San Guido estate this is a rich flavor Super Tuscan
From the historic Tenuta Sette Ponti , named after the properties 7 bridges that cross the Arno River :
Crognolo
100% Sangiovese grapes
A Super Tuscan aged 10-14 months in French barriques followed by 6 months in bottle before release. This wine is from the excellent 2015 vintage in Tuscany and is showing fantastic. Deep ruby red color, spicy bouquet with an earthy finish
From the legendary Tenuta Biserno , A partnership between Marchese Lodovico Antinori, creator of Italian legends Ornellaia and Masseto, and his brother Marchese Piero Antinori, President of the acclaimed Antinori Wines :
Insoglio del Cinghale
A blend of Syrah, Merlot, Cabernet Franc, Petite Verdot
A collaboration with legendary Oenologist, Michel Rolland.
92 ptsJames Suckling: "Gorgeous brambleberries, roasted herbs and soaked blueberries show on the nose and follow through to a full body with ripe tannins and a fruity finish. Spicy, too.
From Villa Matilde Winery, the leading producer in Campania for quality, image and territory enhancement:
Falanghina
100% Falanghina grapes
Crisp light bodied fresh white this varietal is a staple in Campania
Taurasi Petrafusa
100% Aglianico grapes
An elegant example of Taurasi this wine is aged 18 months in oak cask and barrique followed by 12 months in bottle