2019 July Summer Wine Offerings
We have a limited quantity of some highly awarded Italian wines.  Most of these wines are very allocated and will be unavailable once they are gone.  I've decided to put together some very special offerings with special pricing for the month of July only.
Offerings will be limited so be sure to contact me via email: Contact@TasteCuvino.com or call: 410-853-7484 soon if you are interested.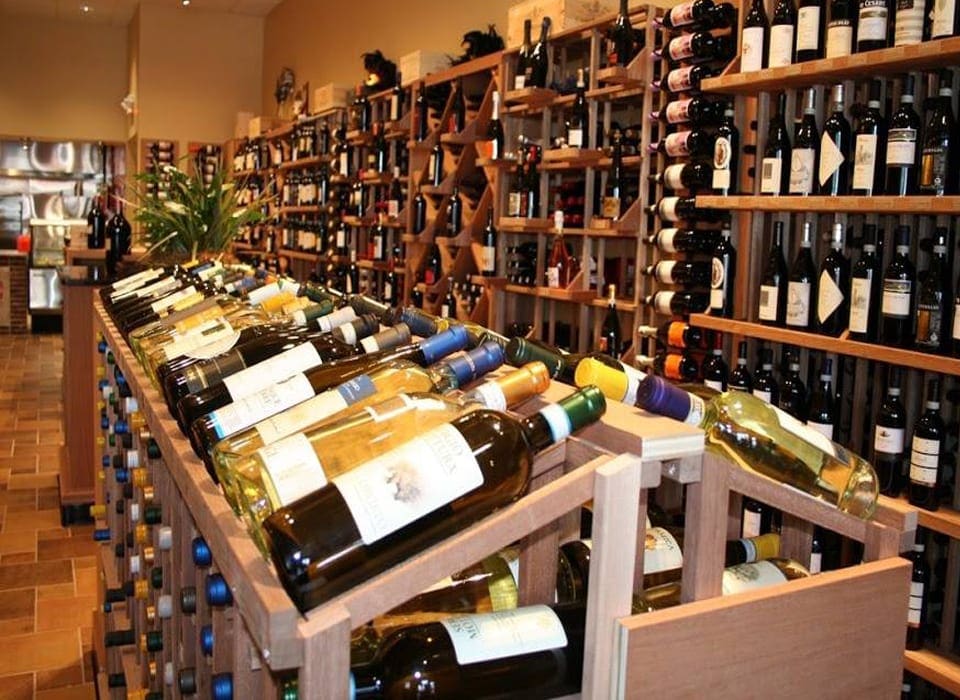 From the World Famous Award Wiinning Winery Tenuta San Guido
The 2015 and 2016 Vintages were spectacular in Tuscany and  Tenuta San Guido winery received top accolades for both vintages.  I recently received my allocation of Sassicaia 2016 , the wine is delicious as the score show and will not be available for long. 
Sassicaia 2 Pack Includes
1 Bottle Sassicaia 2015 – 2108 Wine Spectator wine of the year.   Robert Parker 97pts, James Suckling 98 Pts, Antonio Galloni 95 Pts
1 Bottle Sassicaia 2016 – Robert Parker 100 pts, James Suckling 97 Pts, Antonio Galloni 96+ Pts
Price : $575 / 2 Pack. Limited 1 pack per customer
Sassicaia Vertical 6 Pack Includes
3 Bottle Sassicaia 2015 – 2108 Wine Spectator wine of the year.   Robert Parker 97pts, James Suckling 98 Pts, Antonio Galloni 95 Pts
3 Bottle Sassicaia 2016 – Robert Parker 100 pts, James Suckling 97 Pts, Antonio Galloni 96+ Pts
Price : $1,600 / 6 Pack. Limited 1 pack per customer
Tenuta San Guido Winery Tour Pack Includes
2 Bottles Guidalberto 2016 – Considered the "Baby Sassicaia", This is the second wine from the famous Sassicaia Vineyard.  Robert Parker 94pts, James Suckling 95 Pts, Antonio Galloni 92 Pts
2 Bottle Le Difese 2016 – Made from the youngest vines in the vineyard this SuperTuscan is designed to be enjoyed young.  Robert Parker 90 pts, James Suckling 93 Pts, Antonio Galloni 91 Pts
1 Bottle Sassicaia 2015 – 2108 Wine Spectator wine of the year.   Robert Parker 97pts, James Suckling 98 Pts, Antonio Galloni 95 Pts
1 Bottle Sassicaia 2016 – Robert Parker 100 pts, James Suckling 97 Pts, Antonio Galloni 96+ Pts
Price : $700 / 6 Pack. Limited 1 pack per customer
From Wine Spectator – Top 100 Wines of 2018
Wine Spectator Top 100 6 Pack: Includes 
1 Bottle Tabarrini Montefalco Sagrantino "Colle alle Machie"  2013 – Number 96 on the top 100.  Scored 95 pts. This young wine maker was one of our special guests for a tasting.  His wine like himself are full of energy. 
1 Bottle Terre del Barolo "Undicicomuni Arnaldo Rivera" 2013- Number 54 on the top 100.  Scored 93 Pts. This one is a true sleeper.  A great Barolo now and for the future.
1 Bottle Antinori Tignanello  2015- Number 24 on the top 100.  Scored 97 Pts. Marchese Antinori is one of the oldest family owned wineries.  Tignanello is always one of my "go-to" wines to bring for dinner.
2 Bottles Carpineto Vino Nobile di Montepulciano Riserva 2013- Number 11 on the top 100.  Scored 95 Pts. Carpineto is producing some exquisite wines.  This wine has made the list for the past 2 years.  
1 Bottle Sassicaia 2015 – Number 1 on the top 100. 2108 Wine Spectator wine of the year.   Scored 97 Pts.
Price : $625 / 6 PPack. Limited 1 pack per customer
PLEASE NOTE THESE OFFERS ARE AVAILABLE ONLY UNTIL JULY 31, 2019 – QUANTITIES ARE LIMITED AND AVAILABLE ONLY UNTIL SUPPLIES LAST