2020-02-04 TUESDAY TASTINGS 6 Wines from Tommasi Winery
FREE Wine Tasting
Tomassi Winery

Tuesday, FEBRUARY 04, 2020
6pm-8pm
Make your sure to call    410-853-7484  for reservations if you plan to stay for dinner
WINES WILL BE DISCOUNTED FOR OFF and ON PREMISE PURCHASE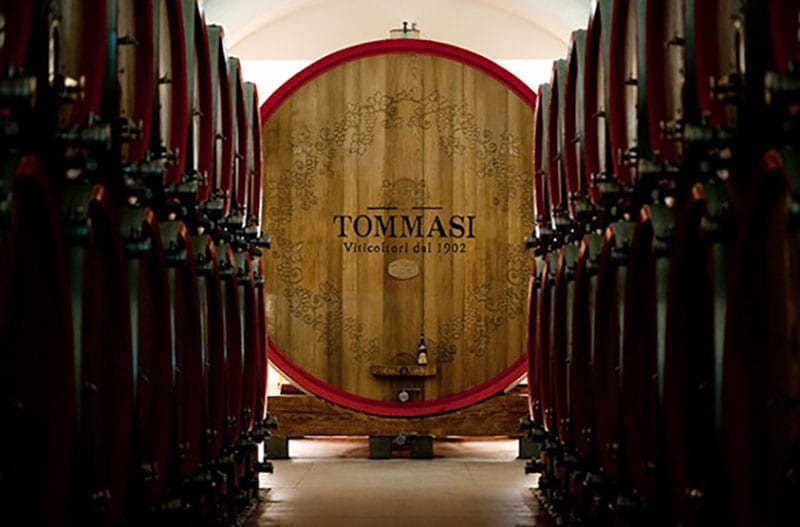 We are excited to welcome Paride Nardotto export manager for Tommasi Family Winery.  Paride will be presenting six wines so be sure to come by to taste and learn about the great wines of Tommasi and the Veneto.  Tommasi is a family-run estate founded in 1902 by Giacomo Tommasi.  The family works only with grapes produced from their estates.  They currently own vineyards in 5 different regions of Italy. 
Filodora Prosecco 
100% Glera Grapes
Made from 35 year old vines.  The wine is crisp and fresh. 
Le Rosse Pinot Grigio 
100% Pinot Grigio Grapes
Hints of tropical fruit.  Refreshing white
Rafael Valpolicella Classico Superiore
50% Corvina, 15% Corvinone, 30% Rondinella , 5% Oseleta grapes
This wine is name after the family's estate located in the regions most famous hills, Monte Masua.  This wine is full of black fruit with hints of sage and mint.  A true example of what Superiore wines should taste like.
Paternoster Synthesi
100% Aglianico Grapes
James Suckling – "Extremely complex with fresh herbs and spices, such as cloves and black pepper, as well as a lot of ripe fruit. But always in check. Full-bodied, chewy and flavorful."  92 Pts
Paternoster Don Anselmo 
100% Aglianico Grapes
Wine Spectator – "Creamy tannins firm this suave, medium- to full-bodied red, while lightly juicy acidity and a tang of tarry smoke mesh with flavors of wild cherry, fennel seed and tobacco. Offers a long, fragrant finish. Best from 2021 through 2029. 1,000 cases made, 100 cases imported." 92 Pts
Masseria Surani Heracles
100% Primitivo Grapes
James Suckling – "Dried cedar, dried red cherries and lots of dried-meat and tar character. Balanced and very tight for this variety, boasting beautiful tension and agile acidity, not to mention concentrated dark fruit." 92 Pts
Reservations are highly suggested if you plan to stay for dinner!  – Call 410-853-7484