2021-04-28 thru 05-4 Wine Special – Tormaresca Chardonnay
SPECIAL EMAIL OFFER FOR TORMARESCA CHARDONNAY
Passion, courage, and confidence in the immense quality potential of Puglia are all elements that inspired the Antinori family to invest in this region – particularly in the areas of Castel del Monte and Salento.
Tormaresca has two estates located in the best-known winegrowing regions: the Bocca di Lupo Estate in Castel del Monte's DOC appellation, right in the middle of Puglia's untamed landscape of the Le Murge plateau near Bari; and Masseria Maime in the Salento area located halfway between Brindisi and Lecce.
National Retail Price $13.99/btl
Order Now:
CUVINO SALE Price $11.99/btl
or
CUVINO CASE PRICE $9.99/BTL (12 btl case) $119.88 per case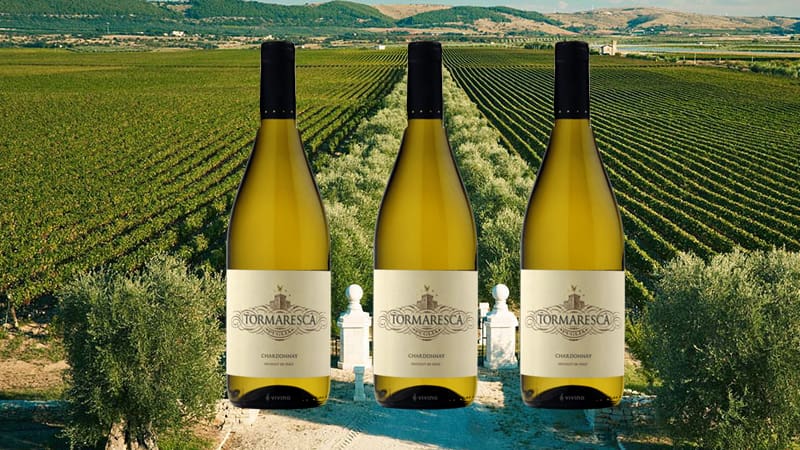 The 2018 Tormaresca is the staff's favorite unoaked Italian Chardonnay. And now this Gold Medal organically grown white wine is a "red-hot" bargain at the lowest price we can find in the USA!
If you're a white wine fan, chances are you will LOVE this unoaked Chardonnay from Italy's Southern Coast.
With its elegant balance of floral and fruity notes and a dry crisp, refreshing feel all the way through, Tormaresca Chardonnay gives you everything you want from the varietal — especially when you can purchase it as low as $9.99 per bottle.
Note: Offer is good until Tuesday May 4th.  All orders must be emailed to me by 5 pm May 4th.  Wines will be available for pick up Saturday May 8th.  Place your order NOW by emailing me at contact@tastecuvino.com