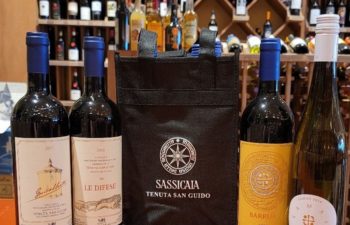 THE WORLD'S FIRST SUPER TUSCAN
The historic Tenuta San Guido estate is known for crafting Sassicaia, the world's first Super Tuscan and an important contribution to Italy's evolving reputation as a fine-wine producing nation in the mid-20th century.  From the ambition of Marchese Mario Incisa della Rocchetta to plant Bordeaux varieties in Tuscany in the 1940s to the arrival of acclaimed consulting oenologist Giacomo Tachis, Tenuta San Guido has vaulted from success to success.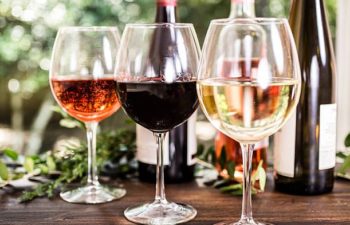 We have decided to hold a wine tasting accompanied by food.  There will be strict guidelines implemented to keep both you and our staff safe.
SAVE $25 on each Tote- Offer is good for 1 week only
Antinori, the father of Tuscan and so many other beautiful Italian wines. A tried and true favorite producer, we've selected 4 of our best wines for you to vacation with this week.  Original combined Retail Price $104.99     Sale Price $79.99