CuVino
Trattoria  ♦  Pizza  ♦  Enoteca
CuVino



Trattoria 

♦

  Pizza 

♦ 

Enoteca
03-10-2020  TEMPORARY HOURS
To adhere with Governor Hogan's order:  We will be open DAILY from 4:00-8:00 PM for carry out and curb side pick up of food and or wine.  410-853-7484      Wines will be 25% OFF with every order.     
We hope that you are all doing well, staying safe and healthy.
Many of you have regularly ordered our Sunday Family meals so we've decided to add a few more options and continue to make them available every Sunday.  We hope you enjoy them.
***Please keep in mind our temporary regular menu is also available on Sundays. 

SUNDAY FAMILY MEALS
Please make sure to call or email us your order before Saturday @ 6:00pm. 
The entire CuVino Family appreciates the support that you have continued to show us. We thank you and look forward to enjoying your company once again. 
Orders should be placed by Saturday 6pm.
Sunday Family Meals will be ready for pick up starting at 5:00pm. 
All options feed 6-8 people
All options include a tray of our homemade Italian Bread Rolls
All options include 12 mini cannoli.
Set price for each option is $75.00 plus tax
Option 1:
Half Tray of Spaghetti Meatballs (10 Meatballs) or Meat Sauce

Option 2: 
Your Choice of Penne or Rigatoni with a choice of either of the following sauces :
Bolognese 
Alfredo  
Amatriciana (pancetta, fresh basil, and diced onions in our spicy cherry tomato marinara sauce)
Putanessca (Gaeta olives with capers in our cherry tomato marinara sauce) 
Carbonara  ( Crispy pancetta, and coarse black pepper topped with pecorino Romano cheese in cooked egg yolk sauce)
RUSTICO (Our homemade crumbled Italian sausage, and tender roasted red peppers in our marinara sauce topped with ricotta salata)
AUTUNNO (Braised homemade ground Italian sausage, wild mushrooms, and thyme in our Prosecco wine sauce)
******Don't forget to pick up a bottle of your favorite wine! All bottles are 25% OFF 
Although we cannot all be together, it's our sincere hope that this Sunday offering brings a touch of happiness and comfort from our family to yours. 
Stay healthy and safe.
Ralph , Angelo, and the CuVino staff
CHEF'S SPECIAL
WEEK OF MAY 18TH
This week we are offering additional Chef's Special Menu items.  One of our most popular appetizers and an entree.  Both options will include our fresh baked Italian Bread rolls. 
This weeks Chef's Specials are:
Appetizer: 
Cozze Coperti – Fresh mussels sautéed with garlic, Sicilian oregano, basil, and spicy red pepper in a lemon wine sauce topped with toasted rustic bread crumbs (also available in our marinara sauce)    $15.00 
Entree:
Cozze Italiane –  Sauteed fresh mussels in you choice of either pesto garlic white wine , or marinara with linguine pasta
$23.00
**With any Chef's Special Purchase we are offering a a private collection red wine made from organic grapes from Tuscany.
Rosso Toscana, Barbanera "Per Joe" 2018 
(Cherries, blackberries, plums and balsamic notes)    Reg Price $20  Discounted price $13.00
**Add a 32 oz Spaghetti Western or Mediterranean Mule for $20
We hope you enjoy them.
***Please keep in mind our temporary regular menu is also available
***Pasta e Fagioli Soup has been added to the Temporary Menu
***All price do not include applicable sales tax
 
Our Hours for Curbside Pickup are:
Monday thru Sunday
4 :00pm to 8:00pm. 
 
Our Hours for Curbside Pickup are:
Monday thru Sunday
4 :00pm to 8:00pm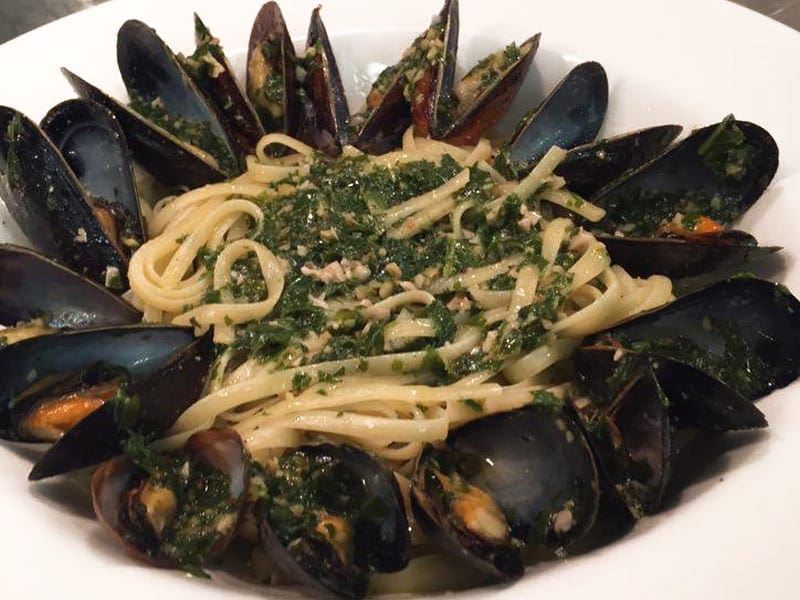 Bene Tornato – Welcome
We welcome you, your family and friends to come and enjoy authentic Italian food prepared today as it were prepared throughout the generations.
We serve both lunch and dinner throughout the week.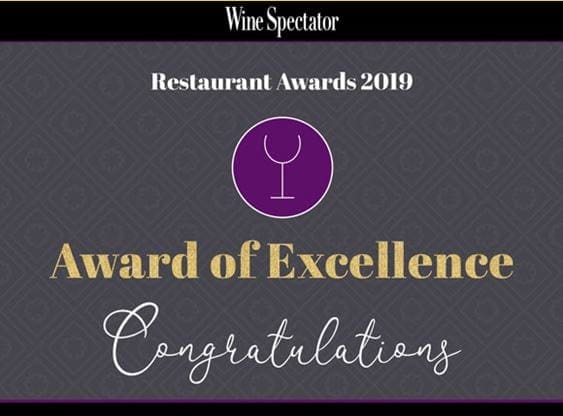 We are excited to
announce receiving
Wine Spectator's
2019 Award of Excellence.
Our wine selection is constantly growing.  We feel there are too many great wines to limit ourselves and that's part of the fun.  Thank you for enjoying them with us.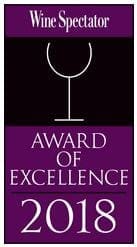 We are so honored
to be awarded
Wine Spector 2018
Award of Excellence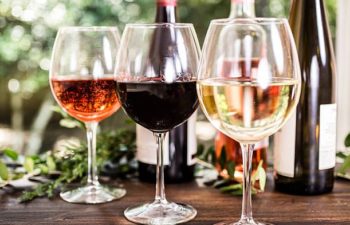 This coming Tuesday we will be showing some great new wines from Sicily to the Veneto.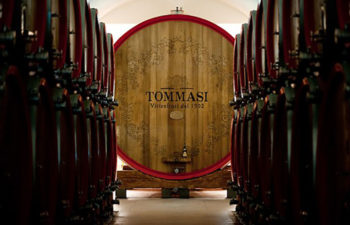 6PM – 8PM
We are excited to welcome Paride Nardotto export manager for Tommasi Family Winery.  Paride will be presenting six wines so be sure to come by to taste and learn about the great wines of Tommasi and the Veneto.
Monday - Thursday
11:00am - 10:00pm
Lunch: 11:00am - 4:00pm
Dinner: 4:00pm - 10:00pm
Friday & Saturday
11:00am - 11:00pm
Lunch: 11:ooam - 4:00pm
Dinner: 4:00pm - 11:00pm 
Sunday
5:00pm - 9:30pm
Only Dinner served
Take Out Available
410-853-7484