2019-10-08 FREE Wine Tasting ARPEPE Winery and Le Piane Winery
FREE Wine Tasting
ARPEPE Winery and Le Piane Winery
Tuesday, October 8, 2019 
6pm-8pm
Make your sure to call    410-853-7484  for reservations if you plan to stay for dinner
WINES WILL BE DISCOUNTED FOR OFF and ON PREMISE PURCHASE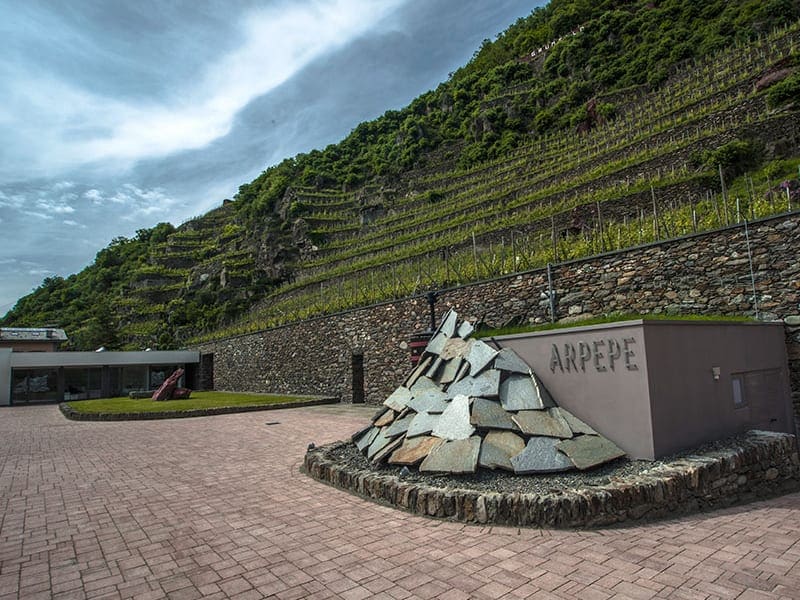 We will be tasting wines from two fantastic family owned and operated producers. This tasting will show the differences of nebbiolo wine when grown in different climate and terroir.
ARPEPE
ARPEPE is considered one of the best producers in Valtellina, located in the Lombardia region of northern Italy. The Pelizzatti Perego family has cultivated this land for over 150 years and 5 generations.
The Valtellina is a valley of glacial origin, furrowed by the river Adda, which runs for a full 120 kilometres from east to west, from the Stelvio Pass to Lake Como. Embraced in between the Alpi Retiche and Orobie, it runs parallel to chain of the Alps and enjoys a unique microclimate.
From ARPEPE we will be tasting 2 wines:
Rosso di Valtellina
100% Chiavennasca (Nebbiolo) grapes
Aromas of wild berry and Alpine herbs with flavors of cherry, strawberry and cloves
Sassella Stella Retica
100% Chiavennasca (Nebbiolo) grapes
'Sassella' in local dialect means rock and this is the part of the valley where the terraces are at their steepest. The wine spends four months on its skins in and a year and half in old chestnut barrels before bottling.Sour cherry, star anise, wild mint and a balsamic note.
Le Piane Winery
In the 90s, and together with enologist Alexander Trolf, Christoph Kuenzli visited Boca and its forgotten vineyards and both became enthusiastic about the region and it's excellent potential. They began with a tiny 1/2 hectare vineyard and now Le Piane has a total of 8 hectares in the best parts of Boca. Boca is a DOC located in the northern region of Piemonte.
The soil is porphyritic (volcanic origin), ground on its surface to fine gravel. This soil is unique in Italy. The moderate climate of the Lower Alps characterized by high autumnal temperatures, together with intensive sunshine thanks to the south facing position and with high temperature changes, creates optimal conditions for perfect maturity of the grapes.
From Le Piane Winery we will be tasting 3 wines
Piane Rosso
90% Croatina grapes 10% Vespolina grapes
Blackberry and blueberry fruit with hints of tobacco
Maggiorina
40% Croatina grapes 10% Vespolina grapes
Ruby red color with aromas of roses and raspberries and white pepper.
Boca
100% Nebbiolo
Long fermentation with the skins (30 days) in open steel and wood casks with natural yeast. The skins are pushed down 1-2 times a day by hand (Follatura a mano). After pressing, the wine remains for 3 years ri in big oak-wood (slavonian wood) barrels.