2023 Spring 6 Pack Special
Spring 2023  Wine 6 Pack Special
$75/six pack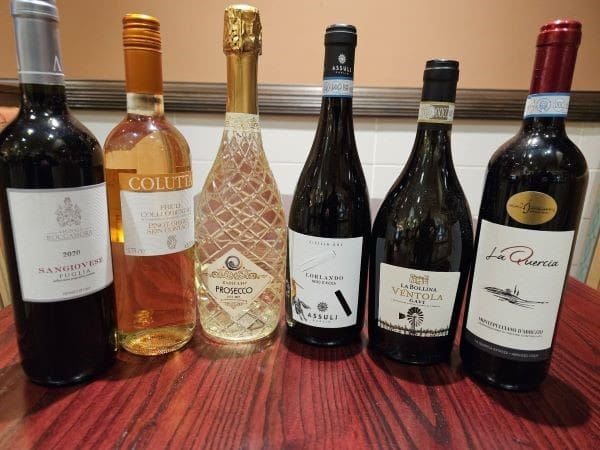 A  selection of 6 great everyday wines for Spring and Summer.  Wines are from Abruzzo , Puglia, Friuli and Sicily and Piemonte!
3 Reds, 1 Rose, 1 White and a Dry Sparkling.
Nero d' Avola , Assuli(Tuscany)
Sangiovese , Vigna Roccamora (Puglia)
Rose , Coluta (Friuli)
Montepulciano d'Abruzzo, La Quercia (Abruzzo)
 Sparkling, Radicato (Veneto)
Gavi di Gavi, La Bolina (Piemonte)
Offer Available while supplies last.
Price does not include any applicable tax.