DEC 17-23 Feast of the 7 Fishes
"The Feast of the Seven Fishes" or La Vigilia
Join us Friday December 17 thru  Saturday December 23rd
Dinner Service for a week long celebration of a time honored Italian tradition.
At CuVino we share and introduce a little of this tradition in our restaurant the entire week leading up to December 24th.
My brother and our kitchen staff will be preparing some of our family recipes as well as new dishes we have shared in our restaurants over the years.
Be sure to make your reservations for for your dinner.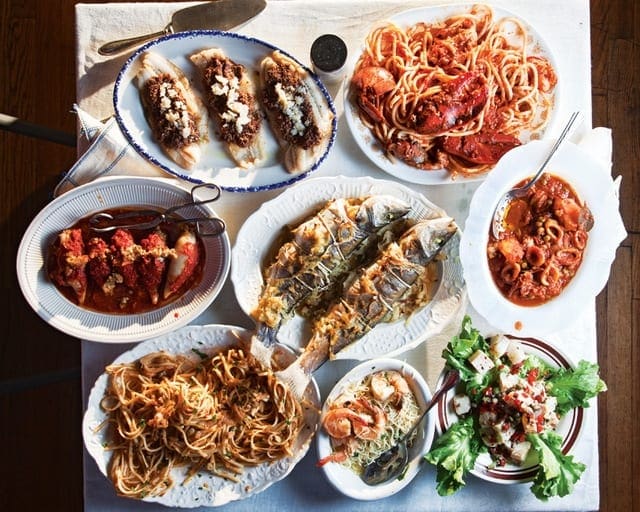 We will close at 3:00 PM December 24th and be Closed December 25.
Buon Natale e Avere una Bella Festa