Special Vault Release Batasiolo Wines
SPECIAL VAULT RELEASE FROM
ONE OF PIEDMONTS INFLUENTIAL FAMILIES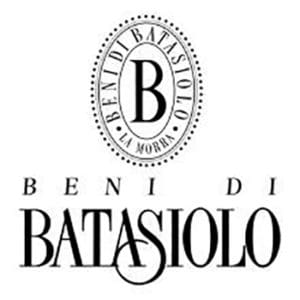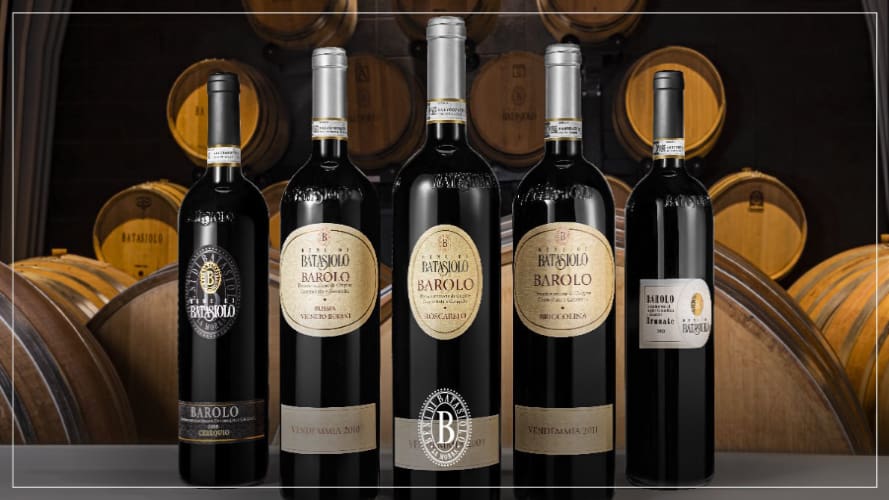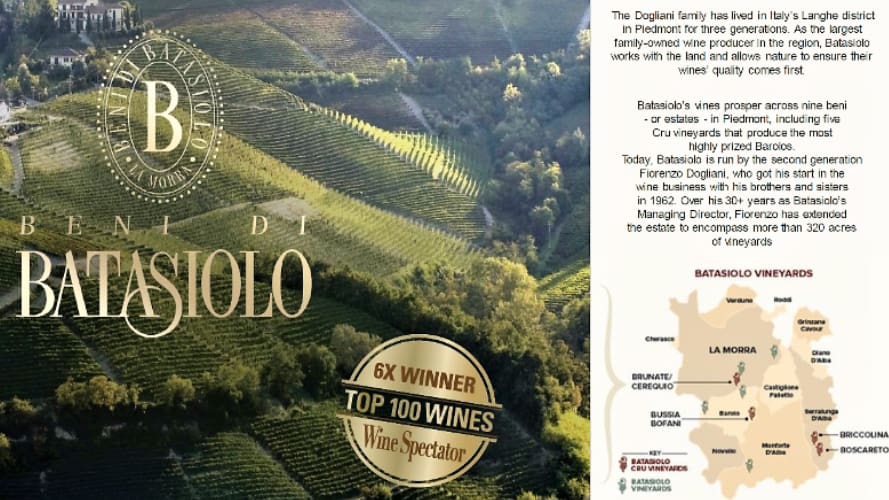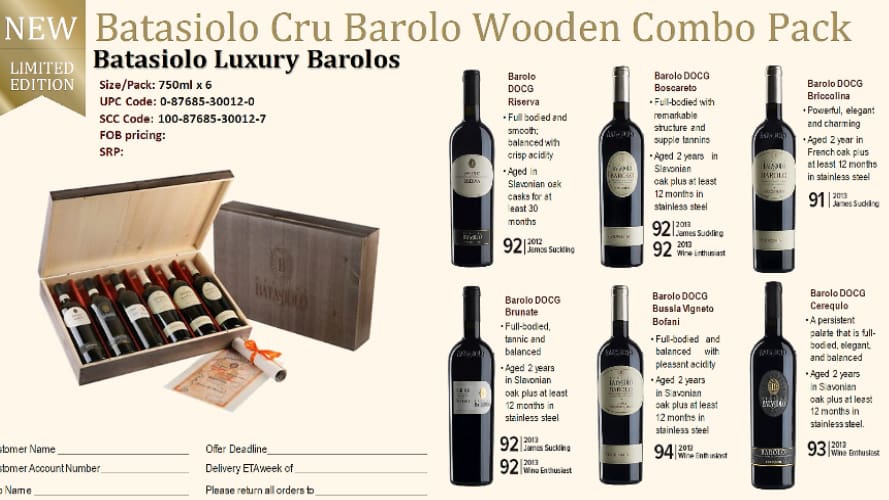 Famed
Luxury Barolo Producer Batasiolo
Special Vault release of Single Cru Barolos
We are pleased to offer a very special opportunity today to Our loyal CuVino customers
This beautiful wooden box selection of Batasiolo's 5 Cru Single vineyard barolos from the 2013 vintage and a 2012 Riserva Barolo is a limited release pre sale only offered to special accounts.
Price: $630.00/wooden six pack 
This special pre sale has an expected arrival date of September.  All orders must be received by August 10th.   
All of the wines are tasting fantastic.  They would make a great gift to any wine lover.
I am excited to share these selections with all of you.
Note: Wines are limited in supply– please place your order promptly. 
Wines are scheduled to arrive in September
Place your order NOW by emailing me at contact@tastecuvino.com